Children's Cinema Curator Liz Shepherd weighs in with her top 10 list this year: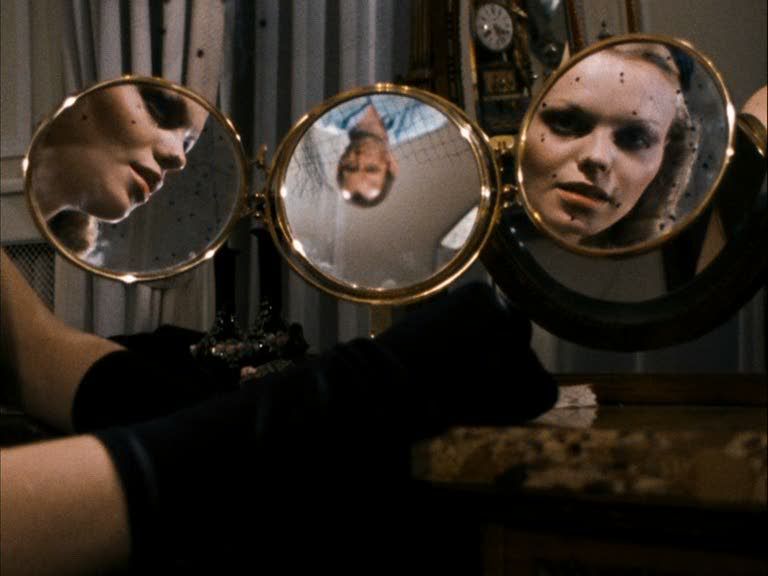 World on A Wire
The holy grail of time travel back to the 1970s. A journey that, for
safety's sake, I had to take alone.
The Godfather Part II — at a benefit for Vashon Theatre, hosted by Los
Angles Times film critic Kenneth Turan (!)
This was more of a tryst, really, something I can't help doing every now
and then with the young Al Pacino.
Uncle Boonmee Who Can Recall His Past Lives
What a pleasure it was to sink into this hypnotic film without having to
worry if a companion was having the same reaction. The movie cast such a
deep spell on me that it lasted throughout my drive home, which luckily
took place in golden summertime magic hour lighting. So many of the
people I saw walking down the Seattle streets that night seemed somehow
kissed by tragedy and magic, and just looking at them all made me feel
so connected and alive — a profound feeling that would have sounded too
dippy to explain to anyone else at the time. Heck, it sounds too dippy
even now, especially in the context of trying to describe such a
brilliant film.
Taxi Driver
After summer had turned to fall and fall had turned to endless rain, I
saw this at Northwest Film Forum and then had another trippy night drive
home, this time in total darkness punctuated by slashes of red tail
lights, green stoplights and vintage south Seattle neon. All that was
missing was the Bernard Hermann score. It felt deliciously creepy until
a detour took me into the hellscape netherworld under the West Seattle
Bridge. At that point, fully enveloped in a Bickleish fugue state, I
panicked and tried to backtrack, only to be somehow propelled northbound
onto the single scariest stretch of the Viaduct. Don't ask me what
happened next or how I got home. Actually, I wish I'd seen this movie
with someone else.
Downtown 81
Another New York film shot on streets and in clubs that are, for me,
etched in ancient memories. A movie that made me feel a bit like a
ghost, impossibly young but also frail and old at the same time. Again,
not something you want to really talk about. No one wants to hear about
my exciting nights at the Mudd Club back in '81.
Contagion at Vashon Theatre
A supremely masochistic move on my part — heading out to catch a
doomsday blockbuster about germs a week before I embarked on a 10-day
trip to Hyderabad, India to serve on the jury of the Golden Elephant
Film Festival. I'm glad I saw it, though, because otherwise I might not
have packed enough hand sanitizer for the trip. I survived the trip, and
I'm still here, eager to fly solo on more cinematic thrill rides in 2012.
–
Elizabeth Shepherd
Director of Children's Programs
Director, Children's Film Festival Seattle